Our dust masks cover the nose, mouth and chin, and the metallic strip moulds to the bridge of the nose helping prevent dust particles and allergens from entering the airways and causing potential harm.With Metal Nose Strip To Ensure A Snug And Tight Fit.
- Nuisance masks are perfect for protecting against flu, viruses, dust etc... they offer much more protection than standard disposable surgical masks.
- Unlike the cheap blue surgical masks being sold, our ones are reusable and offer far greater protection against flu and viruses, however, we do not recommend using them for more than 48 hours to ensure the best for your safety.
- Elasticated head strap for a universal tight fit around the mouth and nose.
- Flexible metal strip ensures snug fit around the nose area and stops particles from entering through your nose
The nontoxic mask features a double-sheet construction to keep you safely protected from the effects of flu, viruses, pollen, dust, grass and other nontoxic particles. The elastic band wraps comfortably around your head to maintain a tight-fitting seal. Custom-fit nosepiece adjusts to the contours of your face to provide an enjoyable fit. Polypropylene material performs well in high-humidity environments and is disposable for convenient clean-up.
- Suitable for workshop, pollen, sweeping, gardening, farm work, cleaning and protection against other non-toxic airborne dusts.
PLEASE NOTE - OUR PRODUCT IS NOT DESIGNED TO CURE SYMPTONS BUT ONLY TO HELP AID THE PREVENTION AND SPREAD OF DISEASES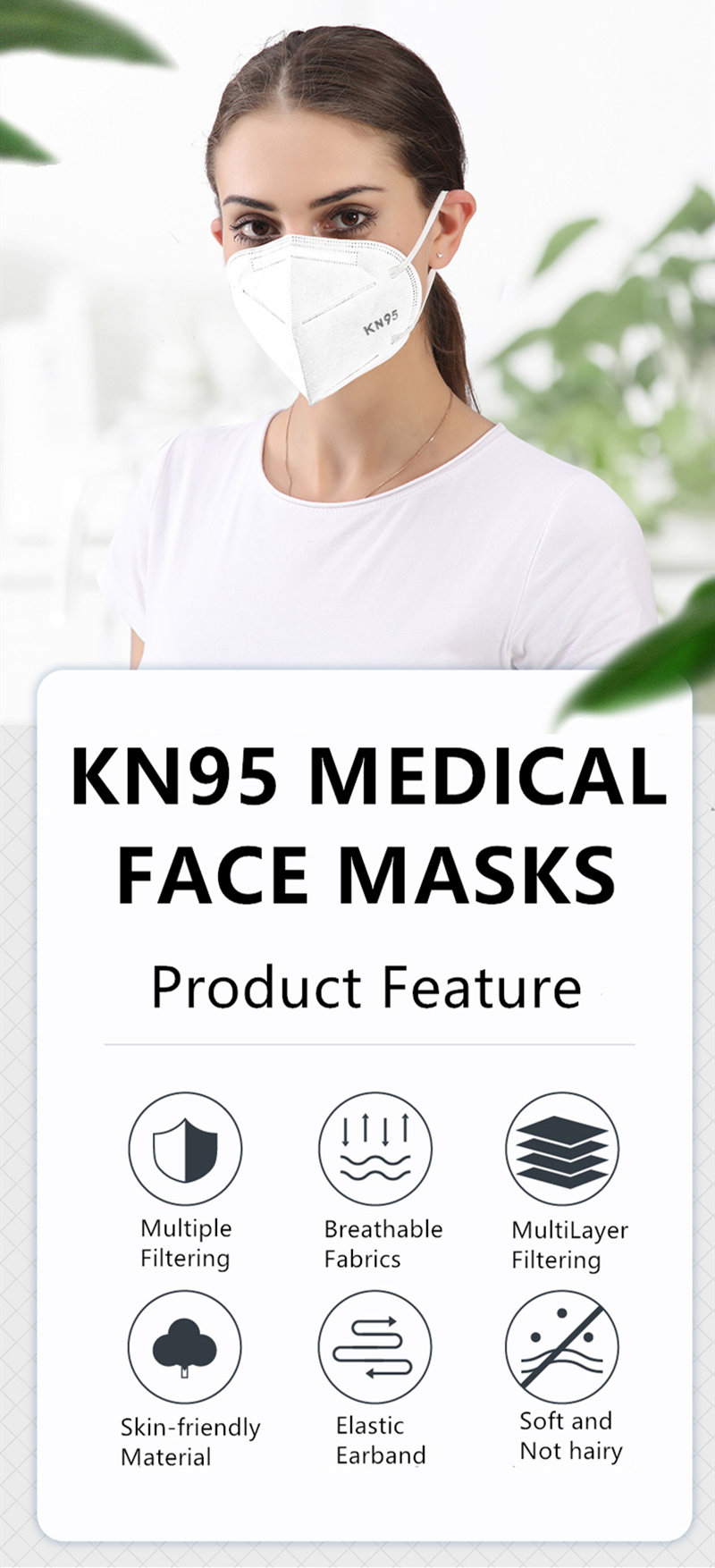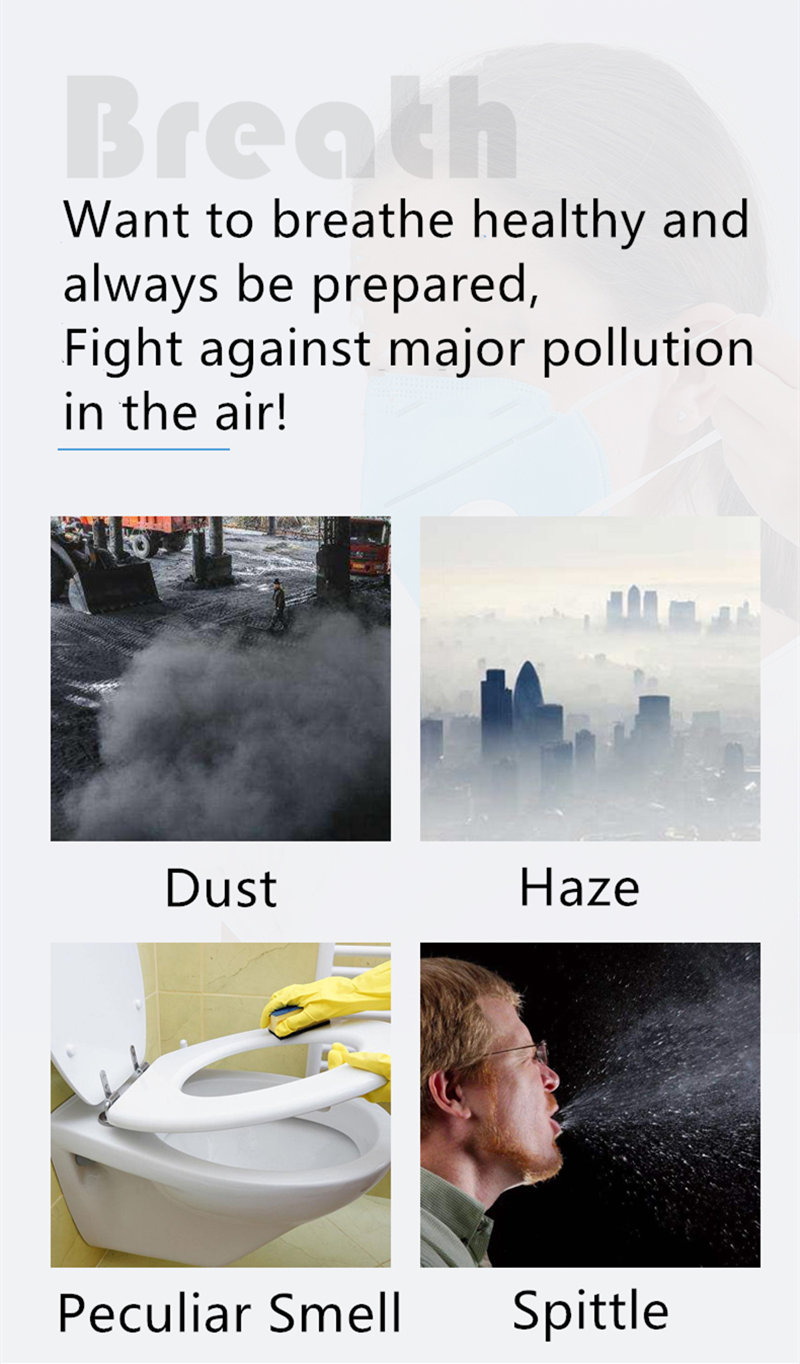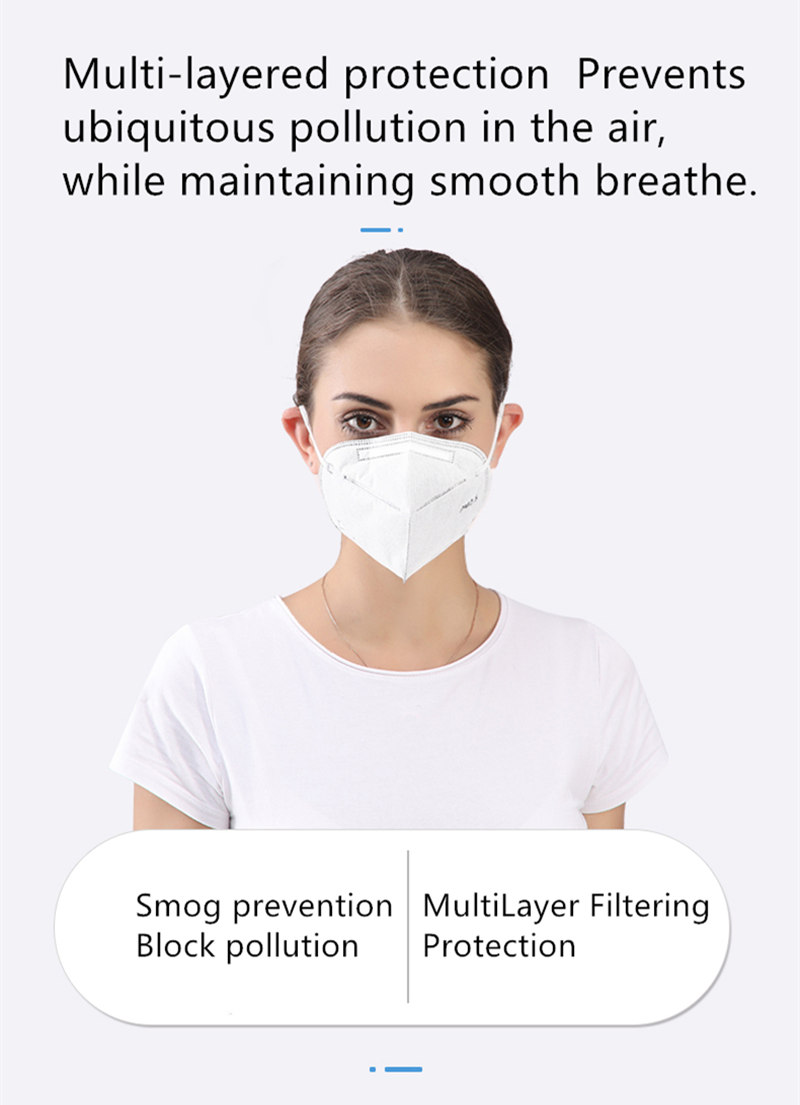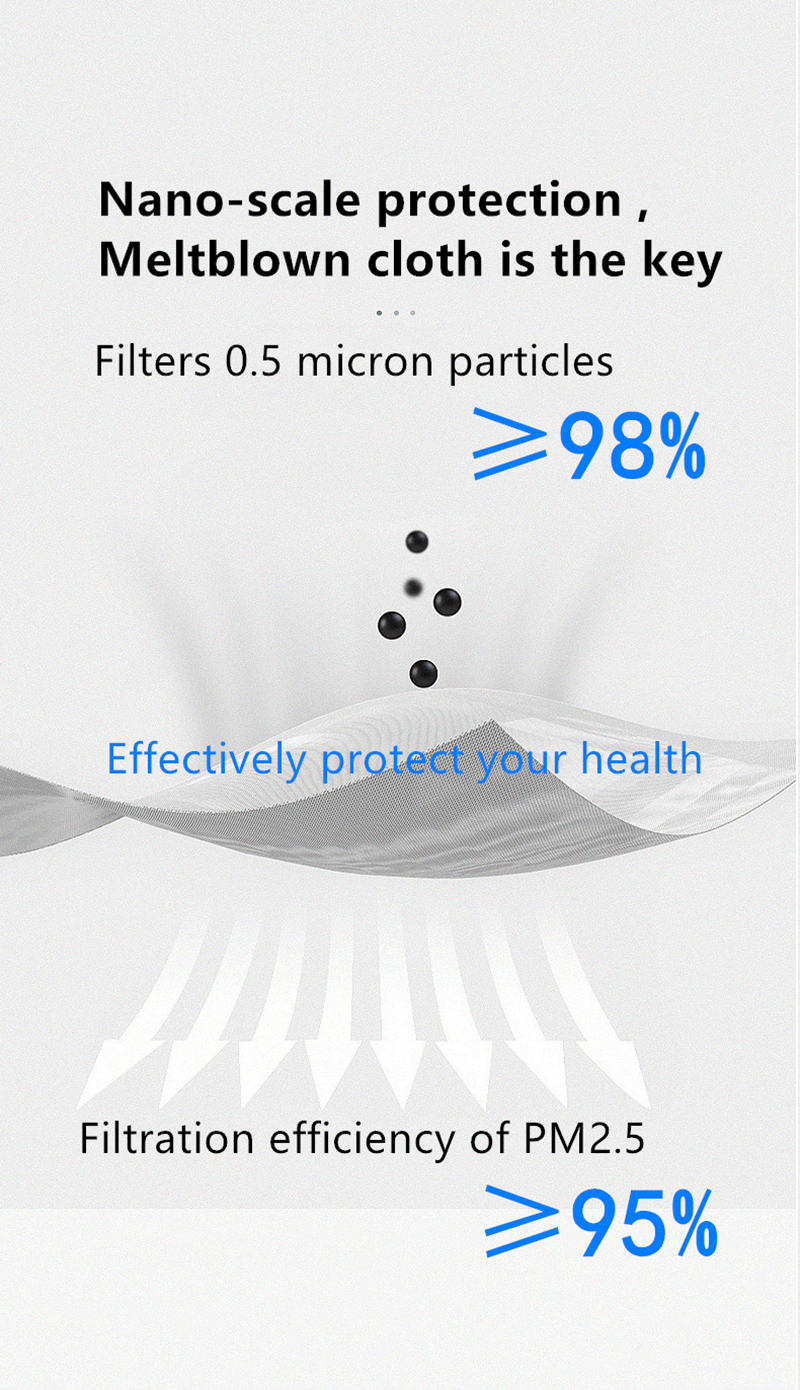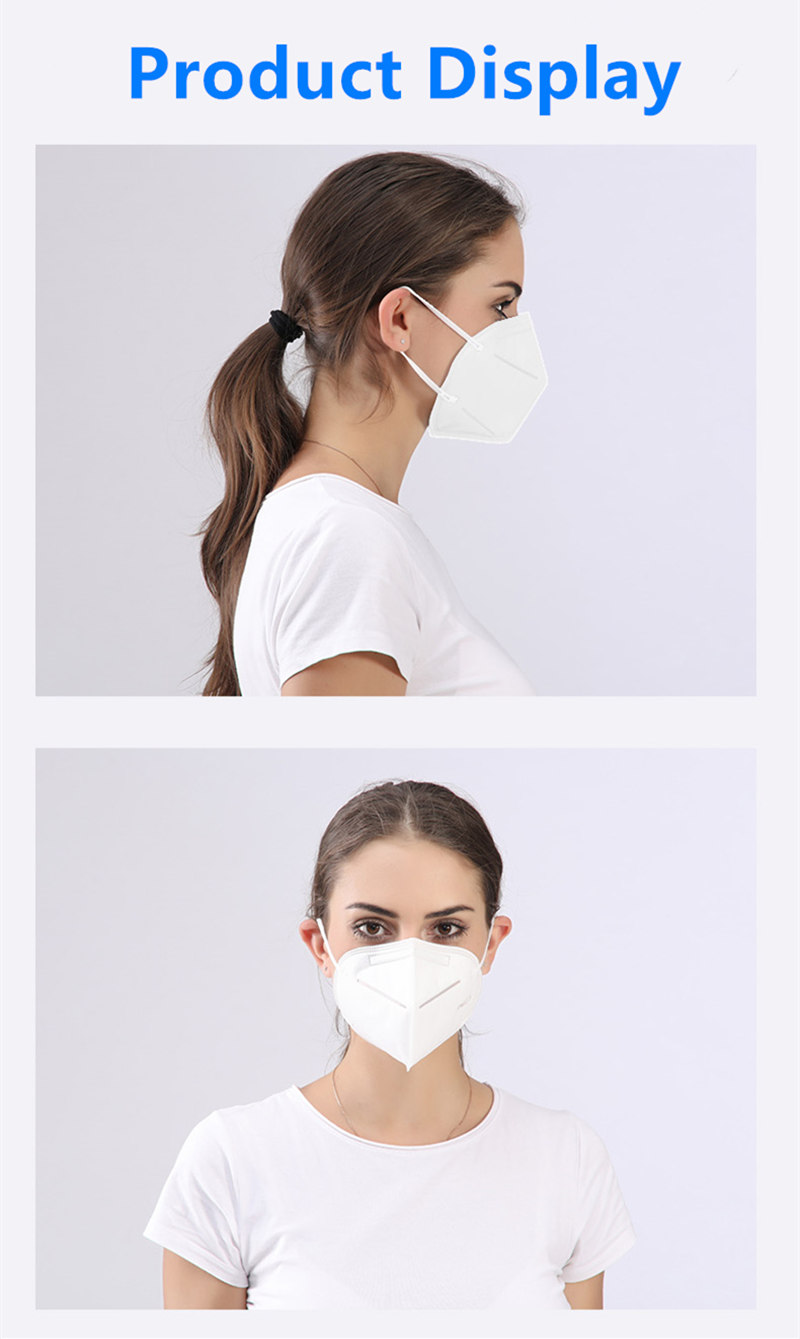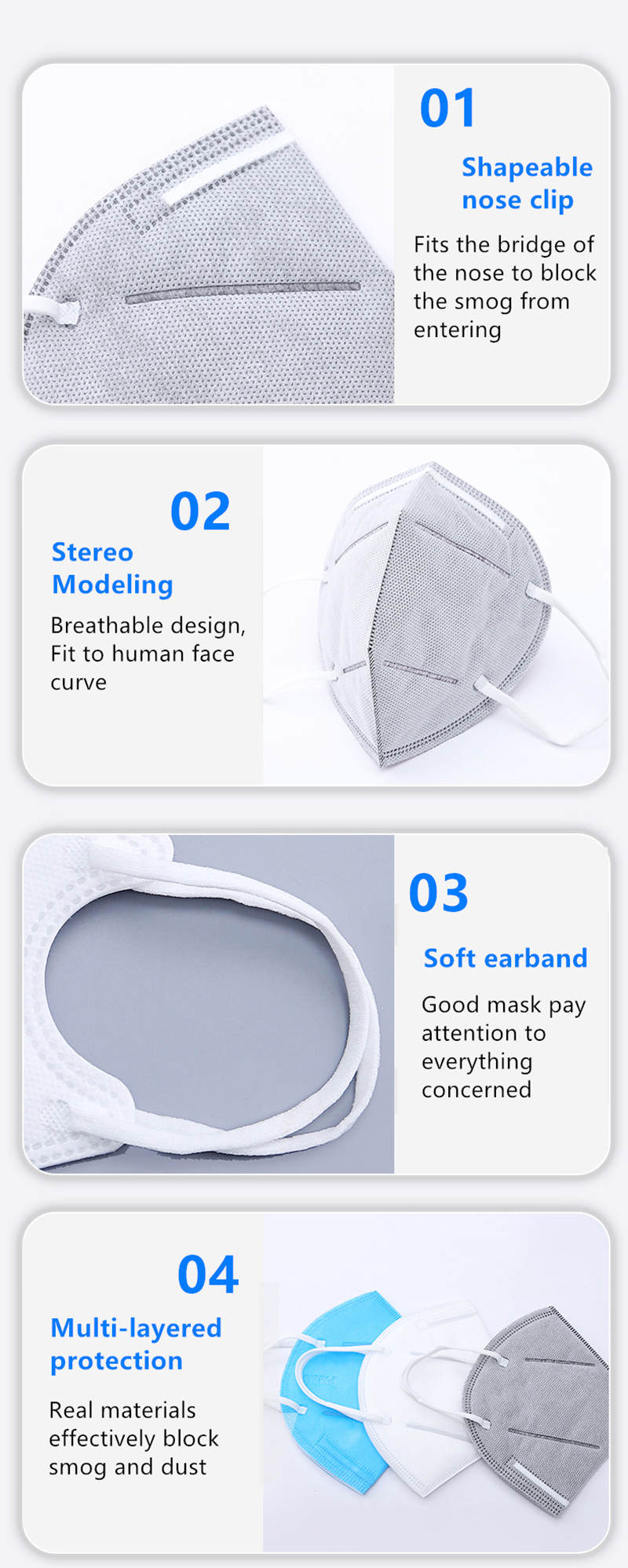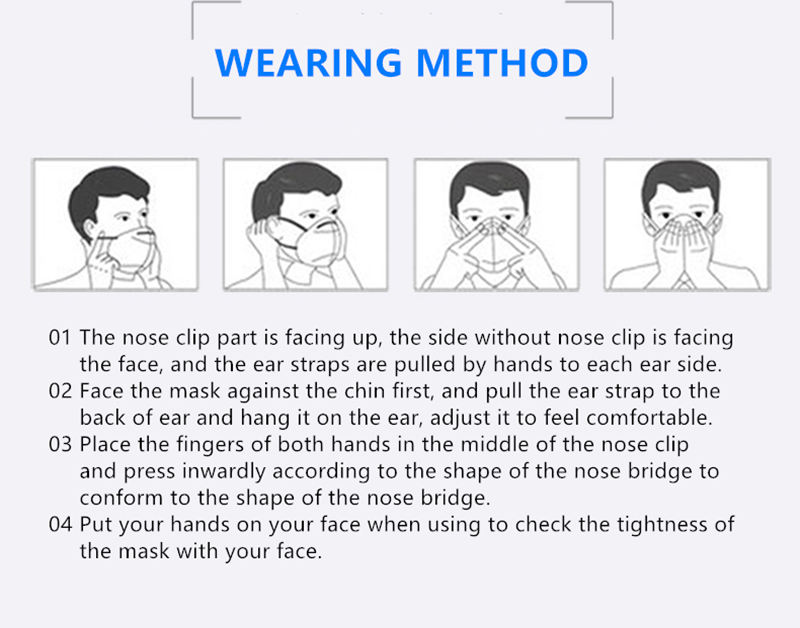 KN95 mask is a mask that meets the requirements of China's GB2626 standard,GB means the Chinese standard.The standard is non-oily particulate matter filtration efficiency ≥ 95%.
N95 mask is certified by NIOSH in the United States.The standard is also the non-oily particulate filtering efficiency ≥95%.
The implementation standards of KN95 and N95 mask functions are the same.